KJB Security Products SleuthGear Xtreme Life Plus Landscape Stone with Covert Camera & DVR
KJB Security Products SleuthGear Xtreme Life Plus Landscape Stone with Covert Camera & DVR
Shipping:
Calculated at checkout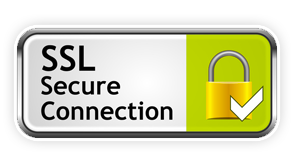 ---
Product Description
The SleuthGear Xtreme Life Plus Landscape Stone with Covert Camera & DVR from KJB Security Products features the LawMate DVR1300W Black Box covert surveillance system hidden inside a rugged outdoor landscape stone. This system is comprised of a wired covert pinhole button cone camera, a PIR sensor, and a DVR. The camera uses a 2MP 1/2.9" Sony CMOS sensor to capture videos at up to 1080p resolution at 30 fps. The recorder unit features Wi-Fi connectivity and a maximum recording time of 320 minutes on a 32GB microSD card (160 minutes with the included 16GB card). The built-in battery offers continuous recording for 28 hours and can remain in standby mode for more than a year when using the PIR motion setting. This covert system is suitable for both indoor as well as outdoor installations.
2MP CMOS covert pinhole button cone camera
Features a PIR sensor that helps conserve battery life
60" camera and PIR sensor cable
Low light sensitivity of 0.03 lux at f/2.0 (50 IRE)
28 hours of continuous recording battery life
Offers up to one year of operation in standby mode on a full battery charge
Supports a microSD card up to 32GB (16GB included) for onboard storage and playback recorded footage
Live streaming over a Wi-Fi network
View real-time video on your smartphone or tablet via free PV Cam Viewer app
Time and date stamp available
Weather-resistant, suitable for both indoor and outdoor surveillance
Warranty Information
KJB Security Products Xtreme Life SpecsCameraImage Sensor1/2.9" Sony CMOSSensor Resolution2000 x 1121Field of View78°Image Resolution1920 x 1080Pixel Pitch (H x V)2.8 x 2.8 µmMinimum Illumination0.03 lux at f/2.0 (50 IRE)Focal Length4.3mmAperturef/2.0Depth of Field50 cm to ∞Electronic Shutter1/8 to 1/30,000Power Supply220 mAVideo OutputI2C dataOperating Temperature14 to 140°F (-10 to 60°C)Operating Humidity20 to 90%Dimensions0.98 x 0.98 x 0.67" (25 x 25 x 17 mm)Weight0.6 oz (18 g)DVRRecording Resolution1080p / 720p / WVGAFrame RateUp to 30 fpsRecording Mode Auto / Manual / Motion / PIRFile FormatMOV, JPGWi-FiBuilt-in Wi-Fi module (IEEE 802.11b/g/n) Protocol: RTSPAntenna Gain3 dBiData InterfaceMini-USB 2.0ModesDisguised Mode: Standby, power-offDate/Time StampYYYYMMDD_HHMMSSSnapshotRecording and playbackStorage32 GB microSD card (16 GB card included)Recording TimeApproximately 10 min/GB, 32 GB maximum 160 min at 1920 x 1080 resolution with included 16 GB SD cardCompression FormatH.264, JPEGMobile OS SupportiPhone 3GS or higher iPad iOS 5.1 or higher Android 2.3 or higherCharging Time18 hours (1.3 A)Battery LifeContinuous recording for 28 hours (Wi-Fi off)Standby TimeUp to 365 days (1 year)Power ConsumptionWi-Fi Off: 380 to 440 mA Wi-Fi On: +80 mAPower Input5 VDC Battery Input: 3.7 VDC / 20,400 mA lithium batteryDimensions5.3 x 3.5 x 1.5" (13.5 x 9 x 3.8 cm)Weight16.9 oz (480 g)SystemDimensionsNot Specified by the ManufacturerWeightNot Specified by the ManufacturerPackaging InfoPackage Weight5.7 lbBox Dimensions (LxWxH)12 x 10 x 9"
Find Similar Products by Category