KJB Security Products SG Home Wall Clock with Covert Battery-Powered Wi-Fi Camera & DVR
KJB Security Products SG Home Wall Clock with Covert Battery-Powered Wi-Fi Camera & DVR
Shipping:
Calculated at checkout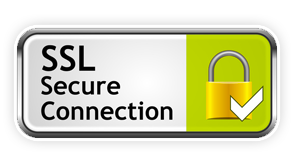 ---
Product Description
The SG Home Wall Clock with Covert Battery-Powered Wi-Fi Camera & DVR from KJB Security Products allows for discreet video recording. This fully functional clock is equipped with a 1280 x 720 camera and video recording system and Wi-Fi support. Wi-Fi connectivity allows remote viewing from virtually anywhere on your smartphone or tablet using the free SG Home App. The camera and recorder are powered via the included rechargeable lithium-ion battery that offers 16 hours of continuous operation.
Camera captures images in resolutions up to 1280 x 720
Free SG Home App allows for easy setup and management
Wi-Fi connectivity allows you to view recorded video or live footage on your smartphone or tablet via SG Home App
Uses PIR motion detection that reduces false alerts
Receive push notification alerts
Hidden SSID (the camera's ID) makes the camera undetectable on your network
Pre-installed 32GB memory card supports 32 hours of video recording
SG Home App has a login screen for security and can simultaneously access multiple cameras
Built-in recorder supports overwrite function
Powered using a rechargeable 5V, 10,000 mAh lithium-ion battery (included)
Suitable for indoor applications
Warranty Information
KJB Security Products SG Home SpecsCameraSensor1/3" digital CMOSEffective Pixels1280 x 720Field of View125°Video SystemNTSCOperating Temperature22 to 158°F (-6 to 70°C)DVRRecording Resolution1280 x 720Video CompressionH.264Frame RateUp to 30 fps, depends on Wi-Fi bandwidthMemory Card Support32 GB Class 10 card (pre-installed) for 32 hours of recordingPlaybackMP4 video playback filesTime SettingVia InternetMotion DetectionVia PIRStartup TimePIR startup time is less than 2 secPower Supply5/12 VDC via the included AC adapterOperating Temperature32 to 122°F (0 to 50°C)BatteryType5 V 10,000 mAh lithium-ion, rechargeable (included)Charge Time10 hoursOperating TimeUp to 90 days standby in PIR mode Up to 16 hours in continuous modeGeneralSystem RequirementsFor SG Home App: iPhone 5 or higher iOS 8.0 or higher Android 4.4 or higherDimensions (L x W x H)10 x 10 x 2" (25.4 x 25.4 x 5.1 cm)Weight1.4 lb (0.7 kg)Packaging InfoPackage Weight2.5 lbBox Dimensions (LxWxH)11.4 x 11.2 x 4.7"
Find Similar Products by Category