KJB Security Products SG Home Smoke Detector with Battery-Powered 720p Wi-Fi Covert Camera (Side View)
KJB Security Products SG Home Smoke Detector with Battery-Powered 720p Wi-Fi Covert Camera (Side View)
Shipping:
Calculated at checkout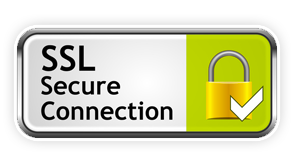 ---
Product Description
The SG Home Smoke Detector with Battery-Powered 720p Wi-Fi Covert Camera (Side View) is a non-functional smoke detector with a built-in camera for covertly capturing surveillance video. This side view camera has no visible wires and is integrated into the smoke detector. Since the lens of the camera is oriented sideways, the smoke detector should be positioned on a wall or ceiling in such a way that the device's side faces the desired scene. With a viewing angle of 125°, the camera covers a wide area and is suitable for monitoring the length of a room or hallway. Equipped with IR LEDs, the camera provides clear video in low light conditions. There is a PIR sensor that can trigger the camera to record when motion is detected in order to save battery life. Download the free SG Home app for iOS and Android devices to view live video right from your device. A 32GB microSD card is included to save recorded video.
1280 x 720 resolution video at up to 30 fps
IR LEDs for low-light recording
Motion-activated and continuous recording modes
Battery operated 16 hours of continuous use or 90 days of standby
32GB microSD card included for local storage
Wi-Fi connectivity for remote access via SG Home app for iOS and Android devices
Warranty Information
KJB Security Products SG Home SpecsCameraTypeSide viewSignal SystemNTSC, PALImage Sensor1/3" digital CMOSResolution1280 x 720 at 30 fpsViewing Angle125°IRHigh-powered IR LEDs for low-light recordingRecording / PlaybackVideo Resolution1280 x 720Recording Frame RateUp to 30 fpsVideo CompressionH.264Video FormatMP4Memory Card Support32 GB microSD includedTime SettingVia internetPIR SensorBuilt-inRecording Mode Motion-detection, continuous, overwriteStill Image CaptureImages save to mobile device via SG Home appGeneralOperating Temperature32 to 122°F (0 to 50°C)BatteryRechargeable 5 V, 10,000 mAh lithium-ionBattery LifePIR Mode: Up to 90 days Continuous Mode: Up to 16 hoursBattery Charge Time10 hoursPower Voltage5/12 VDC using AC adapterMobile OS SupportiOS 8 and later Android 4.4 and laterMobile AppSG HomeDimensions6 x 6 x 2.5" (15.24 x 15.24 x 6.35 cm)Weight1 lb (0.45 kg)Packaging InfoPackage Weight1.23 lbBox Dimensions (LxWxH)9.65 x 7.4 x 3.25"
Find Similar Products by Category