Bush Baby AC Wall Receptacle with 4K UHD Covert Wi-Fi Camera (Black)
Bush Baby AC Wall Receptacle with 4K UHD Covert Wi-Fi Camera (Black)
Shipping:
Calculated at checkout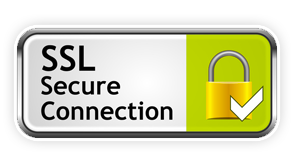 ---
Product Description
Discreetly monitor your home or office with the black AC Wall Receptacle with 4K UHD Covert Wi-Fi Camera from Mini Gadgets. This covert device streams 3840 x 2160 resolution video and records at 1920 x 1080 resolution. A 90° field of view provides coverage over a wide area. 2.4 GHz Wi-Fi connectivity enables remote viewing and recording via an app for iOS and Android.
A 128GB microSD card is included for storing captured video. The bottom socket conceals the camera lens while the top socket can provide power. Professional installation is highly recommended.
Designed to be hardwired to your existing electrical wiring and recessed into the wall
Continuous and motion detection recording modes
Operates in low-light conditions of 1 lux or greater
Alerts via mobile app or email
Compatible with Windows XP or higher, Mac OS 10 or higher, iOS 7 or higher, and Android 5.0 or higher
Warranty Information
Bush Baby BB4KWIFIRECEPTACLE-BLK SpecsResolutionsStreaming: 3840 x 2160, 1920 x 1080, 1280 x 720 Recording: 1920 x 1080Recording ModesContinuous, Motion DetectionField of View90°Minimum Illumination1 LuxMotion DetectionSupportedWi-Fi Connectivity2.4 GHzStorageCapacity: Supports microSD Cards up to 128 GB (128 GB Card Included) Consumption: 1 GB per 30 MinutesCompatible Operating SystemsWindows XP or Higher Mac OS 10 or Higher iOS 7 or Higher Android 5.0 or HigherPowerHardwiredDimensions (W x D x H)1.5 x 1 x 4.5" / 38.1 x 25.4 x 114.3 mmPackaging InfoPackage Weight0.705 lbBox Dimensions (LxWxH)6.8 x 6.5 x 4.6"
Find Similar Products by Category