Brite-Strike Duty Light Flashlight Camera (8GB)
Brite-Strike Duty Light Flashlight Camera (8GB)
Shipping:
Calculated at checkout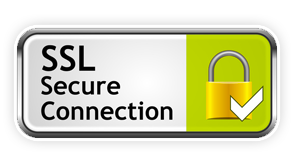 ---
Product Description
The Duty Light Flashlight Camera (8GB) from Brite-Strike is a great tool for any officer--a great all-around duty light that's water resistant and shock resistant, durable, compact (7.5"/19 cm long) and lightweight (12.3 oz/348.69 g), and produces up to 310 lumens of bright white light. But what makes this duty light essential is the easy-to-use built-in video camera (with audio). You can record approximately 6 hours of color video with a 58° angle of view (similar to a "normal" lens on a digital camera) and download it directly to your computer using the included USB cable, in high quality VGA (640x480) resolution. The audio can be turned On/Off independently. The Duty Light is water resistant and shock resistant, and runs on a rechargeable lithium battery. Optional red, blue and green color filters are available separately.
Camera Performance
Integrated CMOS color video camera, with audio
3GP video format
8GB video storage capacity
Approximately 6 hours of video record time
Active array size: 640 x 480 pixels VGA
58° viewing angle
Video downloads directly to your computer via included USB cable
Light Performance
Super bright state-of-the-art LED with DC/DC power management
High/Lo/Strobe
High: Up to 200 lumens
Low: Up to 80 lumens
2.5 hours of runtime on high power setting, more than 8 hours on low setting
50,000+ hour LED life span
Switching
Independent video On/Off switch with video activation indicator light
Audio may be deactivated separately
Construction
Aircraft grade aluminum construction with hard anodized finish
Water resistant and shock resistant
Rechargeable lithium battery
120V AC and 12V vehicle charger (charger)
Warranty Information
Brite-Strike Duty Light SpecsGeneralLumen OutputLow: 170 Lumens High: 310 Lumens Illumination Source1 x LEDPowerEstimated RuntimeLow: 8 Hours High: 2.5 Hours PhysicalMaterial of ConstructionAluminumDimensionsL: 7.5" / L: 19.0 cmWeight12.3 oz / 348.69 gPackaging InfoPackage Weight1.55 lbBox Dimensions (LxWxH)9.9 x 6.9 x 2.5"
Find Similar Products by Category